See clearly and enhance your view with clean windows
SUNSHINE COAST
Window Cleaning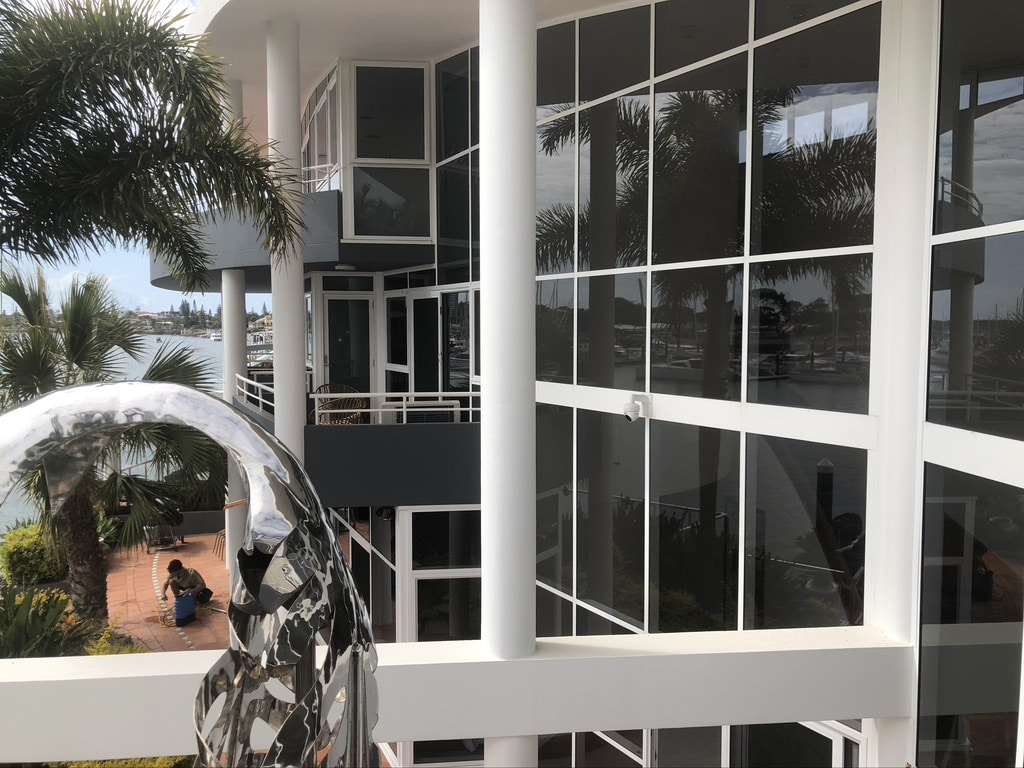 Spotless Windows That Make Everything Crystal Clear
Beautifying Your Windows With Each wipe
Your windows are the first thing that people see when viewing your house or establishment. However, they are always taking a beating from fingerprints, smudges, pollen and dust. Leaving that dirt can be problematic and can cause your windows to degrade.
Clean windows make both the interior and exterior of your home or business more appealing. Sunlight will be allowed to penetrate your windows in all its glory, without shadows being cast from water deposits or fingerprints. Put away the paper towels and window cleaning solution and hire the window cleaning experts to get the Premier Clean result.
Make Your Sunshine Coast Home Shine | Get the Premier Clean Experience Today!
Benefits of Professional Window Cleaning
Curb Appeal — Clean windows can immediately make your property look more attractive. They can make your home stand out or make your business a lot more appealing.
Energy Efficiency — When cleaned properly with our professional window cleaning services, your windows are made more efficient. Dirt and grime can build up to the point where it can cause seals to fail – making your AC work harder.
Safety — There are several risks involved with cleaning your windows on your own, such as falling off a ladder or using hazardous detergents that may damage your skin or eyes. 
Longer-Lasting Windows — Professional window cleaning services keep environmental contaminants like acid rain, hard water, and oxidation off of your window panes so that they serve you for longer.
Countless Happy Customers
What our clients have to say
Residential Window Cleaning
Some of your windows are easy to clean, some are nearly impossible. As a homeowner, you're left with buying and using dangerous equipment such as ladders or lengthy poles that may damage your windows or put you in danger. You could also just skip what you can't clean, which will make your property look unattractive.
Smudges, fingerprints, and dirty streaks can be distracting, especially if you just spent an entire day trying to get rid of them. Our professional window cleaning services let you bask in sunlight, enjoy beautiful vistas, and invite clients or house guests over without feeling uncomfortable or insecure about the state of your windows.
Make Your Sunshine Coast Home Shine | Get the Premier Clean Experience Today!
A Decade of Quality Service
When it comes to soft wash, pressure washing, window cleaning and other exterior services; Premier Clean is the only right choice. We have been in this industry for over ten years, servicing the happy and lovely people of the Sunshine Coast. We aim to make every cleaning project enjoyable and stress-free. Once you experience our service, we are confident that you'll choose us for life. 
Quick
Here in the morning, gone before sunset.
Dependable
Experience, equipment, and expertise.

Affordable
There's always a deal for your budget.
Versatile
We listen to what you want and find ways to get it done.

Trustworthy
Servicing Sunshine Coast for over ten years!
Professional
We strive for excellence -- always.
Commercial Window Cleaning
Let Your Curb Appeal Invite Customers
Your business demands spotless windows for two reasons: cleanliness and curb appeal. When your establishment is clean and looks like it was built yesterday, your customers will flock in! Most buildings have challenging windows to reach, but with the help of a professional window cleaner and our specialized cleaning products, we can clean even those deemed impossible.
Make your business stand out and look its brightest by making the windows shine all year round. You can partner with us for a monthly window cleaning session. Attract more customers and display your products through crystal clear window panes!
Make Your Sunshine Coast Home Shine | Get the Premier Clean Experience Today!
From Noosa to Caloundra and out to the Hinterland