See clearly and enhance your view with clean windows
Pelican Waters
Window Cleaning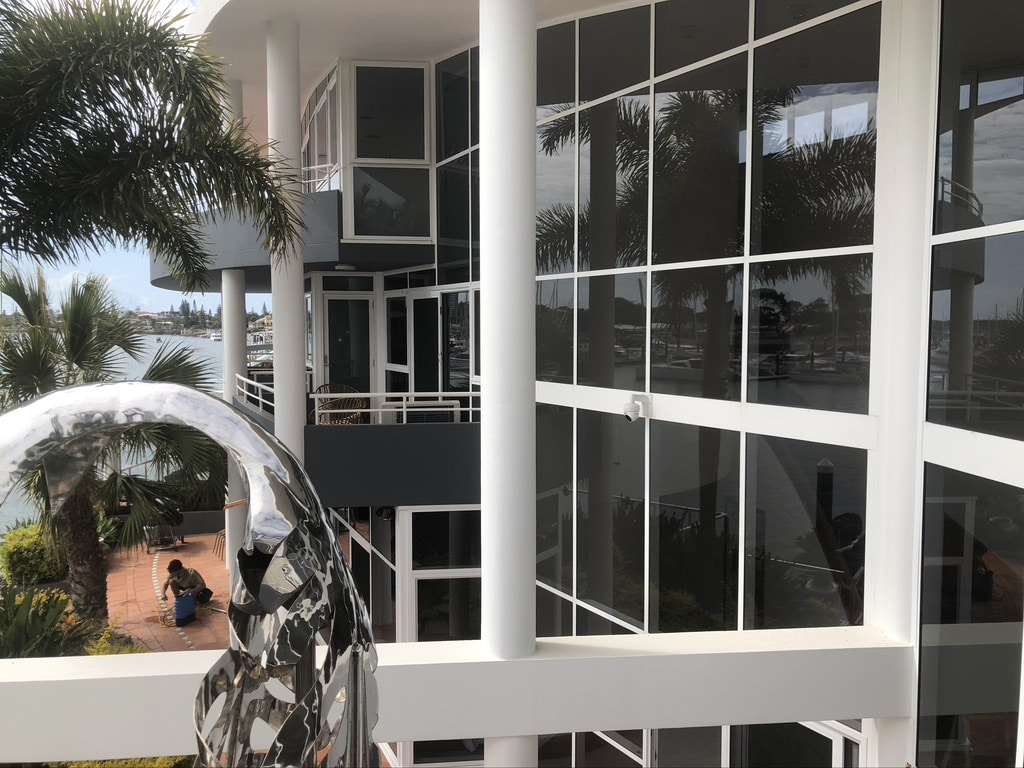 Spotless Windows That Make Everything Crystal Clear
Beautifying Your HOME With Each CLEAN WINDOW
Elevate the curb appeal of your Pelican Waters residence or establishment with our specialized window cleaning services. When it comes to making a lasting impression, your windows are the ultimate first impression-makers. Unfortunately, they often bear the brunt of fingerprints, smudges, stubborn pollen, and relentless dust accumulation. Ignoring these unsightly issues can lead to long-term problems, causing your windows to lose their charm over time.
Why compromise when you can invest in our top-notch window cleaning services? Our experts in Pelican Waters and the surrounding suburbs are here to revitalize your space. Our meticulous cleaning brightens the interior and works wonders on the exterior aesthetics. By banishing water deposits and fingerprints, we allow the sunlight to stream unhindered, creating a radiant atmosphere devoid of pesky shadows.
Say goodbye to the hassle of battling grime with paper towels and standard cleaning solutions. Instead, entrust your window cleaning needs to the seasoned professionals who are dedicated to delivering Premier Clean results. Discover the transformative power of our professional window cleaning services right here in Pelican Waters. Your windows will thank you, and so will your visitors!
Make Your Sunshine Coast Home Shine | Get the Premier Clean Experience Today!
Benefits of Professional Window Cleaning
Curb Appeal — Clean windows can immediately make your property look more attractive. They can make your home stand out or make your business a lot more appealing.
Energy Efficiency — When cleaned properly with our professional window cleaning services, your windows are made more efficient. Dirt and grime can build up to the point where it can cause seals to fail – making your AC work harder.
Safety — There are several risks involved with cleaning your windows on your own, such as falling off a ladder or using hazardous detergents that may damage your skin or eyes. 
Longer-Lasting Windows — Professional window cleaner keeps environmental contaminants like acid rain, hard water, and oxidation off of your window panes so that they serve you for longer.
Countless Happy Customers
What our clients have to say
Residential Window Cleaning
When it comes to cleaning your windows, some can be easily tackled while others seem nearly impossible. As a homeowner, you may find yourself resorting to purchasing and handling hazardous equipment like ladders or lengthy poles, which not only pose a risk to your safety but can also potentially damage your windows. Alternatively, you might consider skipping the cleaning altogether, but this will inevitably result in an unattractive appearance for your property.
The presence of smudges, fingerprints, and dirty streaks can be highly distracting, especially after spending an entire day trying to eliminate them. With our professional window cleaning services, you can revel in the abundance of natural sunlight, enjoy picturesque views, and confidently welcome clients or house guests without any unease or uncertainty regarding the condition of your windows. Let us take care of the daunting task of window cleaning, ensuring your peace of mind and a flawless window appearance.
Make Your Sunshine Coast Home Shine | Get the Premier Clean Experience Today!
A Decade of Quality Service
When it comes to soft wash, pressure washing, window cleaning and other exterior services; Premier Clean is the only right choice. We have been in this industry for over ten years, servicing the happy and lovely people of the Sunshine Coast. We aim to make every cleaning project enjoyable and stress-free. Once you experience our service, we are confident that you'll choose us for life. 
Quick
Here in the morning, gone before sunset.
Dependable
Experience, equipment, and expertise.

Affordable
There's always a deal for your budget.
Versatile
We listen to what you want and find ways to get it done.

Trustworthy
Servicing Sunshine Coast for over ten years!
Professional
We strive for excellence -- always.
Commercial Window Cleaning
Let Your Curb Appeal Invite Customers
For impeccable window cleaning in Pelican Waters, trust us to meet the demands of your business. The cleanliness and curb appeal of your establishment are paramount to its success. When your business exudes a pristine appearance, customers are drawn in like a magnet, eager to experience what you have to offer. Even those windows that are notoriously difficult to access are not a challenge for our expert team.
Elevate your business and leave a lasting impression by ensuring your windows shine brilliantly throughout the year. With our monthly window cleaning service, you can maintain a consistently immaculate presentation. Capture the attention of potential customers and showcase your products with utmost clarity through crystal-clear window panes. Choose us as your trusted window cleaner partner for window cleaning in Pelican Waters, and watch as your business flourishes.
Make Your Sunshine Coast Home Shine | Get the Premier Clean Experience Today!
From Noosa to Caloundra and out to the Hinterland